We all have same struggle.
The most important part of the house, kitchens have generally the least m2.
If we cannot enlarge it, and generally we can't, so we have to make the most of it. 

We need to take advantage of every corner and at the same time we need to have a fresh look
So how to do that?
Here are some little tips for you to make the most of your kitchen
✅Plan Well 📝
Consider the kitchen triangle. Once you put everything according to this triangle you even reduce your movements in your kitchen and have a comfy use. 
✅Lighter Colors 🔆
If small run 🏃🏻‍♀️ away from darker colors. Try to stay as light as possible. You can keep always your countertop opposite. 
✅Reflective Material ✨
Reflective materials with enough light will enlarge the perception of your kitchen + will reflect the light and create little shines. 
Highlight Workplace

Your workplace is the most important. Try to light that area as much as you can. This way draw the attention to the mid of your kitchen. 

Effective Lighting

Hidden lighting will be your savior. Under the cabinets for floor lighting with a shiny floor material will create a bigger illusion. 
Simple lines

You have to get the most of it inside so keep as much as simple outside. Texture and ornaments on the cabinets will make your kitchen smaller. 

Built-ins

Try to keep kitchen appliances fixed. So you will have the most of your countertop.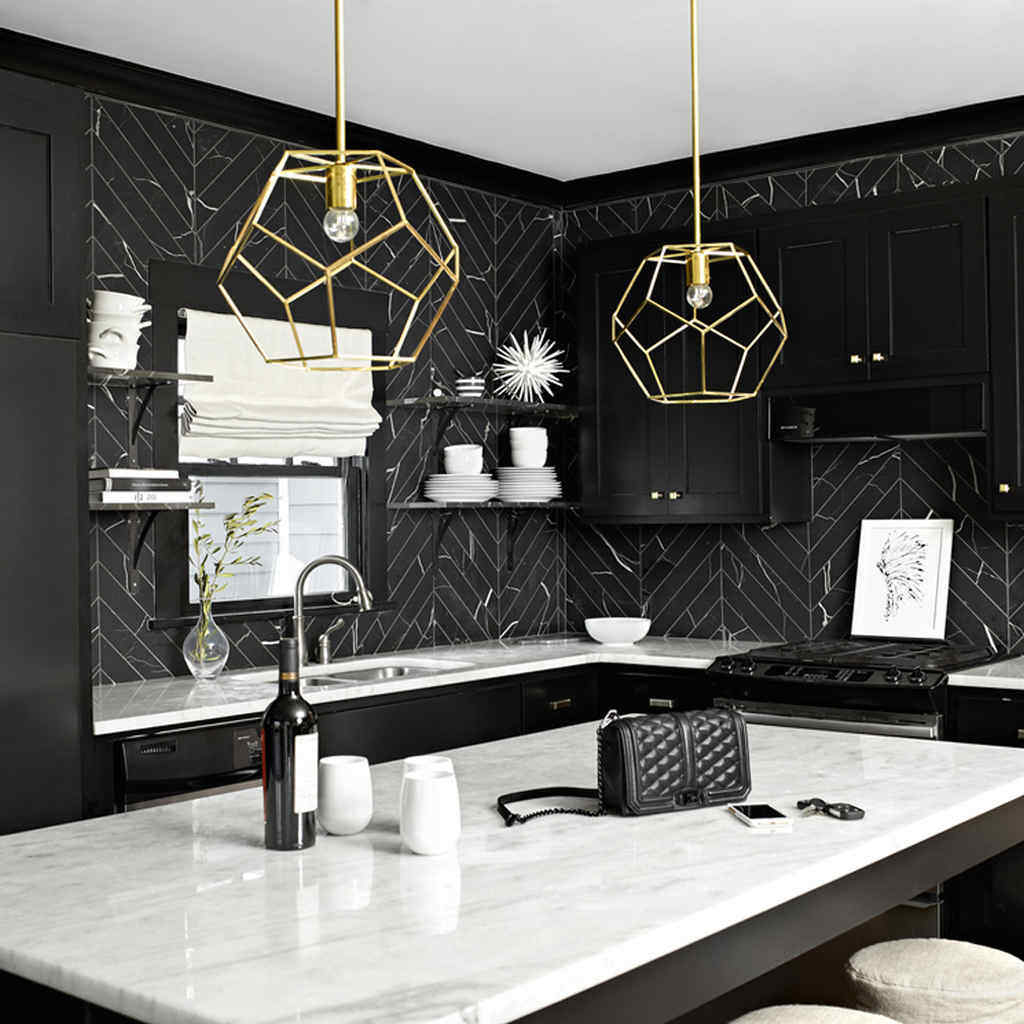 Hidden Storages

Toe kick drawers, pull out cabinets, above the cabinet and even inside of the cabinet doors. 

Store Away

No unnecessary things in your small kitchen. The rare use items you can keep at your storage or even in some console in another room. 

To learn 20 more tips like this, check our last
at our story and
read the article about small kitchen design in our website link in bio 🔝
29 Ideas for Small Kitchen Design