When it comes to decorating a small apartment, the decision to make a design is hard. It is as hard as picking a place for the dining table or even an area rug. If you are living in a small-spaced apartment and want to make your area more beautiful, this post is perfect for you 👌. You'll read about most common mistakes decorating small apartment.
Needless to say, most of the interior designers out there, especially those who live in an urban area, have the knowledge on how to make a perfect design on every square inch of an apartment. We cannot deny that the smallest room still needs the most thoughtful
layout. Each of the meters involved in it must be included in the plan. Besides, the guests of the owner of small apartment should also feel the freedom to move inside that area. The major work of an interior designer is to make lesser furniture and more air to create places for entertainment, work, and recreation.
In this post, we have listed
five most common mistakes decorating a small apartment. Aside from that, we have also included the things that you can do to avoid them. Keep on reading, and enjoy it!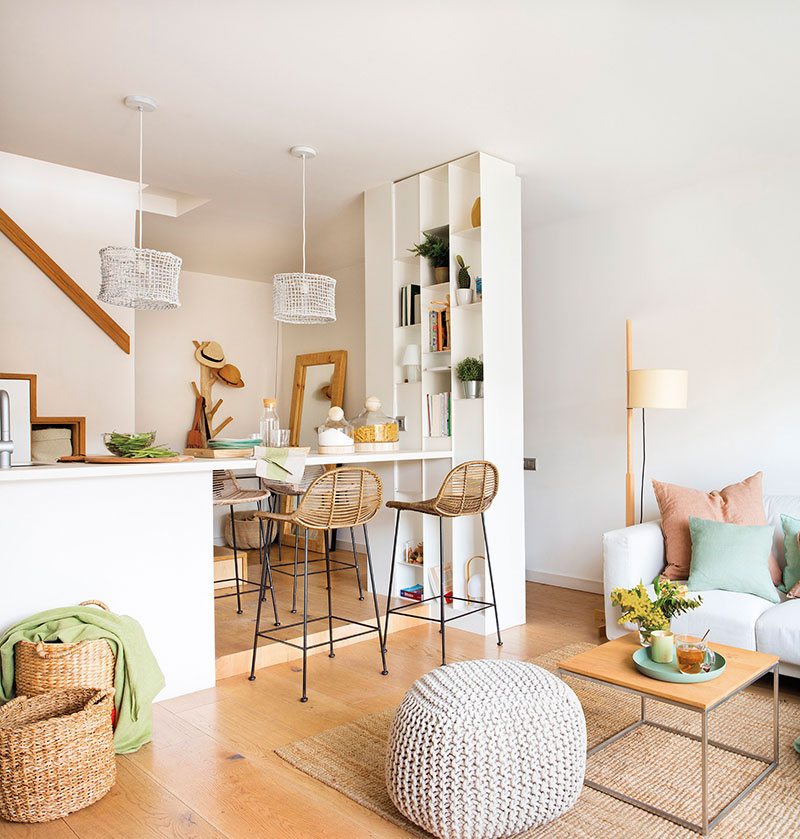 When it comes to interior design, an interior designer will balance comfort as well as practicality. Putting lots of things, such as large-sized cabinets in your area is good, but putting at least one cabinet is much better. It is because when you place more than two cabinets in one room, you usually forget about the space and the ergonomics. The measure of the passageway beside the corridor must be 110 centimeters
for two persons and 90 centimeters for one person. It is the advised measurement for the corridor not be crowded. This will also apply to the distance in your living room as well as in your kitchen. You will not love it if something interferes during table setting and cooking. Take note that leaving for about 50 centimeters space between the furniture is important if you don't want to cling in its corners. If there is a lack of space, you can expand it with the use of the compact back, chairs, and folding tables.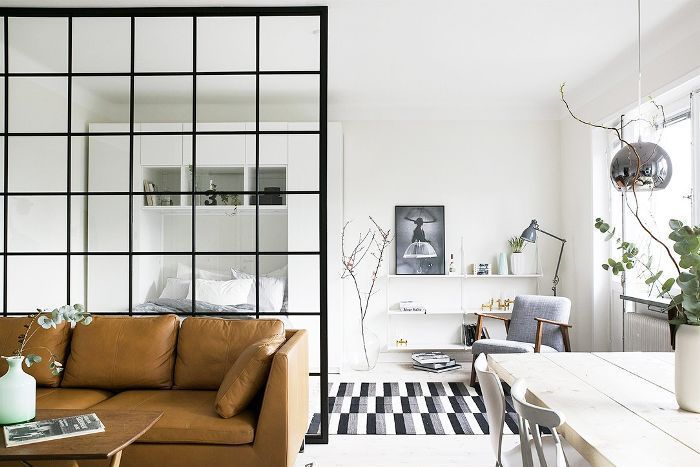 One of the common mistakes is the desire of a person to divide the compact apartment into several areas. It will lead to tangled labyrinth after the manipulation. To fix this, you should consider combining the small spaces. You can do it easily by having an even wall color. Also, remember that separating your sleeping area
is vital, but you can do it without losing the air. You might consider using a curtain or a glass partition.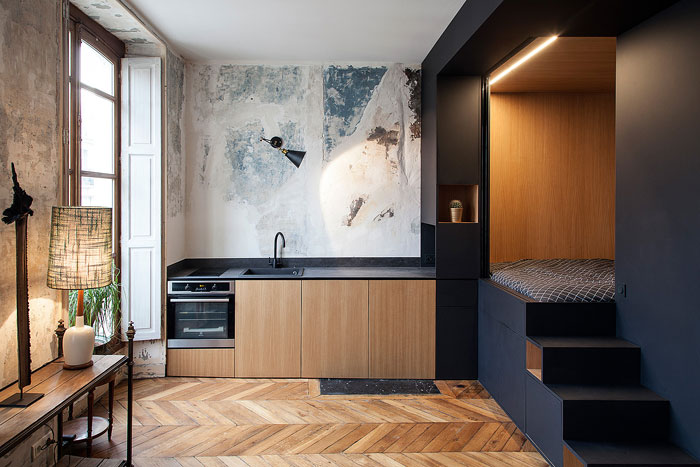 When you are living in a small-spaced apartment, the right space planning is very important. Choosing the wall designs and the arrangement of the household appliances and cabinets first is not the correct way of making your small apartment looks breathable. If you are a home-based worker, it is advised that you should have a separated working area
. It must be practically analyzed, and if you need to transform it, then do so. Large-sized cabinets or appliances must be placed as a wall. Remember not to make any clutter effect.
The choice of classic style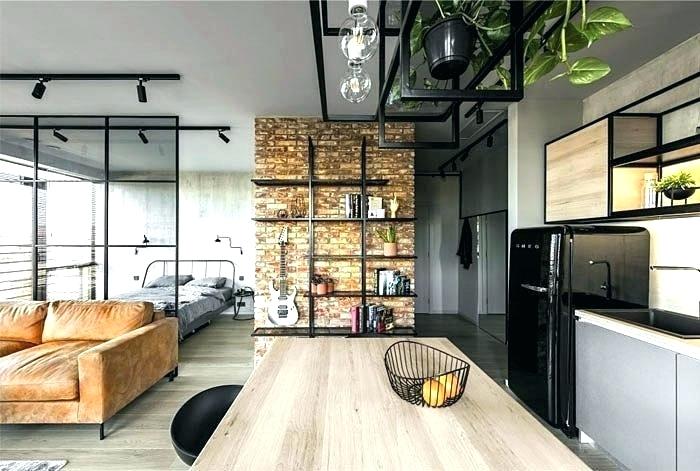 The interior design must be compatible with the space area. Thus, picking the classical design in a small area is not the best choice. The classical style needs a large space that has high windows and ceilings. Baroque, vintage, and classic styles
are perfect for symmetrical areas, where it would be easier to make rhythm with the use of certain lines, panels, and wallpapers. When it comes to a small area, the modern style is perfect since it will enable you to make use of a modular sofa or place a fractional-storage system that has partitions, drawers, and shelves.
Not using the room height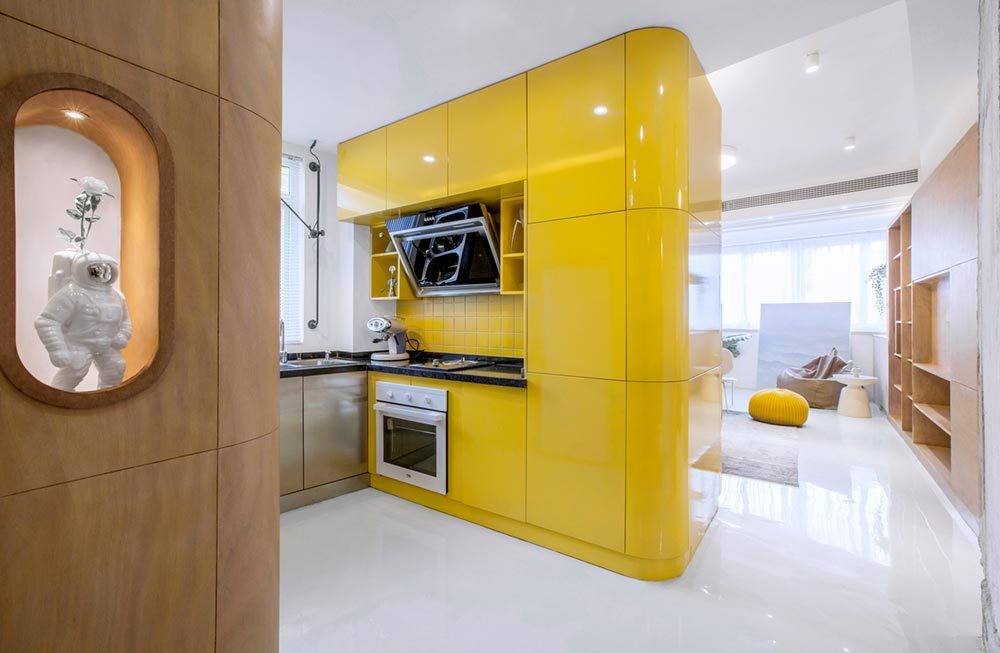 Furniture
must be compatible with the apartment size. It is recommended to make use of tall cabinets. It will help to enhance the movement space. Pick the things that you don't usually use and put them at the top of the cabinets or shelves. One of the options that you might consider to delimit the space is to use podiums with a bed 🛏️. During the daytime, it can be hidden in a niche, which can be used as a room for the guests and a sleeping area during nighttime. In small areas, make sure that you will not build the pyramid's in breadth but instead build it upwards. Thus, there will be a relaxing area for visitors.
There are lots of people these days who are living in a small-spaced apartment. Usually, they commit mistakes when they plan to make some decorations on it. We hope that this post gives you some ideas
on the things that you need to avoid when decorating a small-spaced apartment.