Have you ever thought what it is that makes a style contemporary? Well, you're not alone. This is where this guide comes to the rescue. This post is dedicated to dissecting the features ✔️ of a contemporary style. Read further to understand which characteristics set this style unique from the rest.
What is a contemporary style?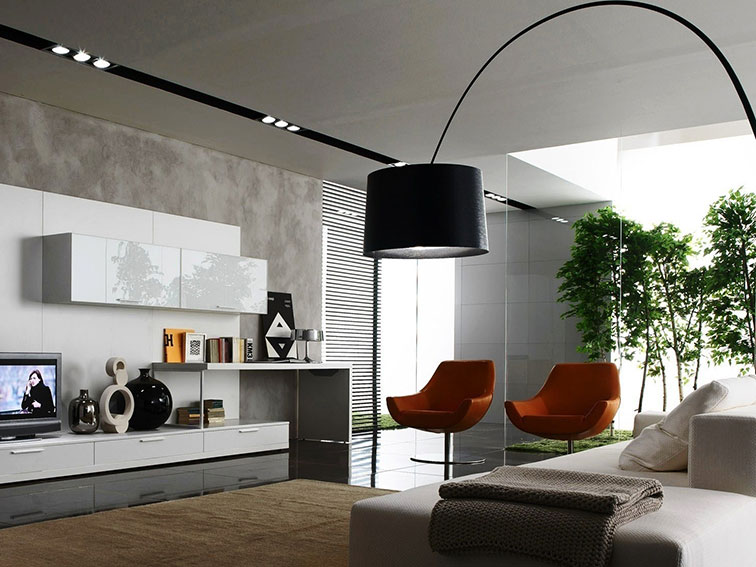 The term "contemporary" refers to "of the moment." This makes this style specifically difficult to express. This style dates back to the 1970s, and it is considered one-of-a-kind. It borrows elements from different other aesthetics. Within it, you can see art deco, traditional, nods to modern and even futuristic design features 🖌️.
The other defining aspect of contemporary design is that it is continuously changing. Other styles are more or less set in stone. However, what's "of the moment" now might transform in the next few years. Nowadays, the look is determined by minimalism, neutral colors, and curved lines.
Focuses on neutral shades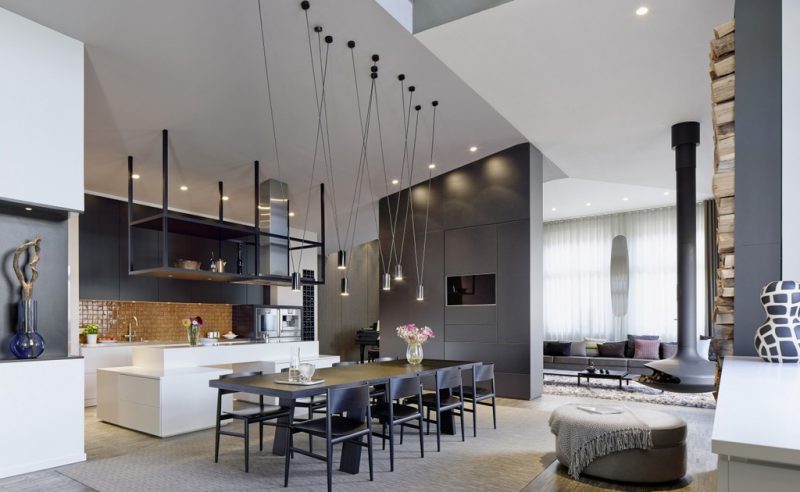 Did you know that neutral shades are the foundation of a contemporary style? Grays, tans, blacks, and whites 🔲 must make up most of your design if you're striving to pay respect to this type of style. Often, bold solids might also be employed. Nonetheless, they are normally demoted to the role of an accent shade and utilized cautiously.
You can decide if you wish to stick to combining neutrals, or you like to add a splash of color. Nonetheless, it's better to add different texture in your design if you prefer to opt for the first route. Take note that the world texture here talks about how an item looks like it feels. A different set of textures will help add some visual appeal to any space.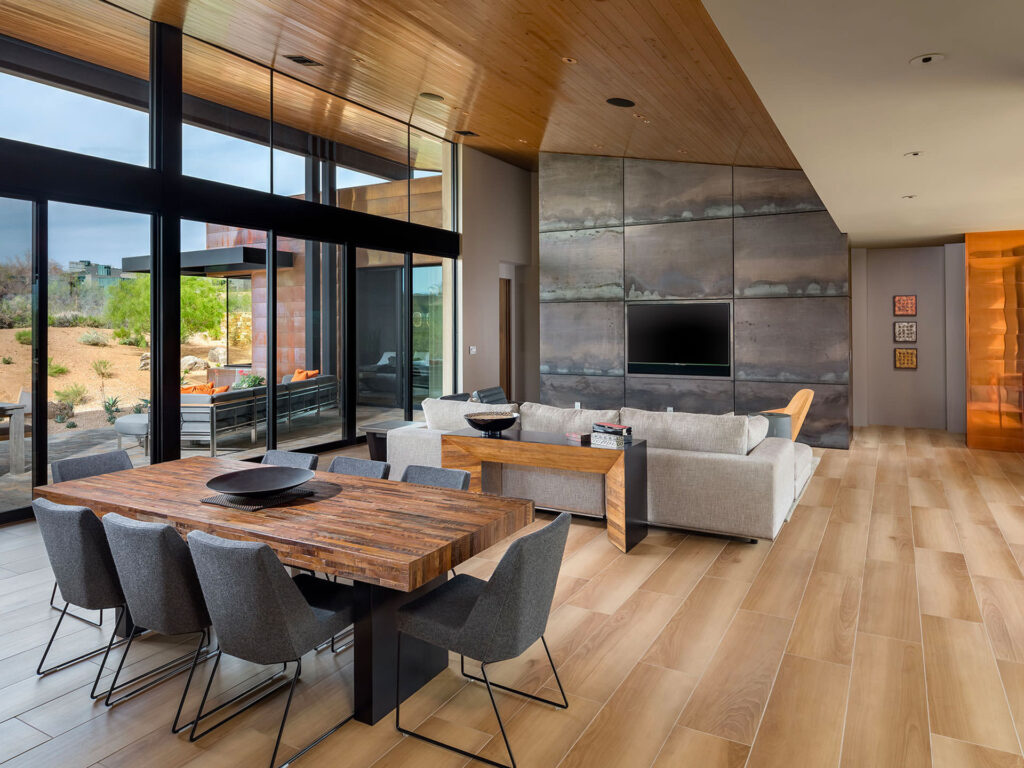 The most unique and apparent feature of a contemporary style is the line
. Strong visible is obvious in any contemporary-style home, no matter if it's a curved shape, horizontal line, or straight vertical. The line is seen in architectural details, sculpture, geometric shapes in wall art, bare windows, high ceilings, and use of bold color blocks.
The bare space on the walls, above in upper areas and between pieces of furniture, becomes as crucial as the spaces filled with objects. When we talk about contemporary style, less is always more. Every piece stands out as unique and individual.
You must maximize structural elements. You can hang air ducts from a ceiling. Broken bricks will offer stability and texture. Exposed plumbing pipes are reasonable in a contemporary style interior. Do you want to attract the eye? You can paint such structural details in a bold contrasting color. You can also blend them with the walls to reduce their significance.
Contemporary style furniture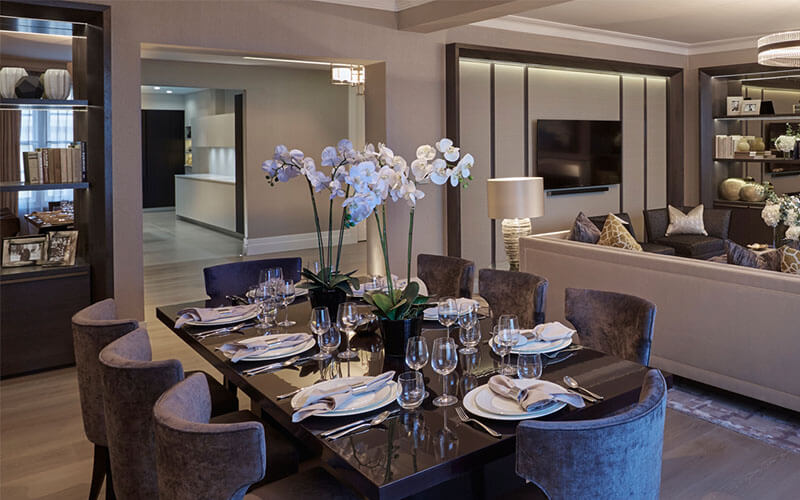 Furniture items must create a bold statement but must be uncluttered and simple at the same time. Geometric shapes, clean and smooth, are crucial. Upholstered furniture 🛋️ often wears white, black or other neutral shade. You can utilize the natural fibers seen in jute, silk, linen, cotton, and wool to include textural appeal. Do you like to add a taste of texture and color? You can use pillows in clean geometric shapes too. 
Employ a basic background and scream with your favorite color on a furniture item, which truly stands out. Ottomans, chairs, and sofas sometimes have bare legs. Chairs and beds typically ignore tassels, fringes, trims, or skirts. We do not recommend using floral prints, fringe, too many carved details, or ruffles. Stay away from small and cut. Always go for structural, bold, bare, and basic.
Another key to making a contemporary style is laying enough of lighting within your room. You must pay extra attention to natural light
. In that case, contemporary style derives a detail from the modern design of the mid-century. If possible, you must allow a sufficient amount of light in your room. Windows walls are typical in such spaces. Nonetheless, they are a good choice. It's better if you let light in from any accessible windows.
Below are some options you can look into your standard layered options.
Task lighting – These are the lights utilized to help you in achieving a specific function. It could be anything from pendant lights or desk lamps hanging over a kitchen island.
Accent lighting – These are utilized to showcase a specific focal point like a piece of wall art. Track lighting, wall-mounted, and picture lights are typical. Dimmers are often employed on such features to offer mood lighting.  
Ambient lighting – These fill most of the room, allowing you to move around securely. It typically comes from wall-mounted fixtures, track lighting or recessed lighting. 
Preferably, your home will boast at least one lighting element from every category. Concentrate on picking shapely fixtures to include a contemporary touch to your design. Choose a fixture, which works very well, along with curvy lines in your fixtures. We recommend that you also pick items made of metals.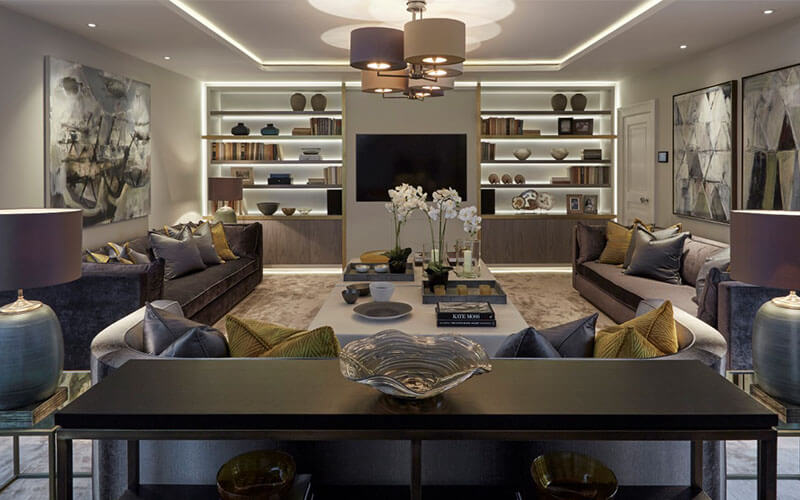 General use of clear glass 🧊, opaque, stone, and metal works well in a room embellished in a contemporary style. You can utilize greatly textured fabrics in plain ones for rugs, pillows, or window treatments. Make sure you stay away from using fuzzy and colorful prints. That's because they confuse the plain space, which is the solution to a contemporary styled space.
Contemporary style is determined by the reality that it's medley of other aesthetics from the later part of the previous century. It took the best features of such looks to establish a style, which withstands the test of time. 
Are you now one of those lovers of contemporary style? Why don't you take advantage of this post as your guide to recreate the style of your existing interior? After all, all you need is some basic steps
.