The following are some of the top contemporary kitchen ideas that you can choose to transform your kitchen into an elegant and creative ambiance.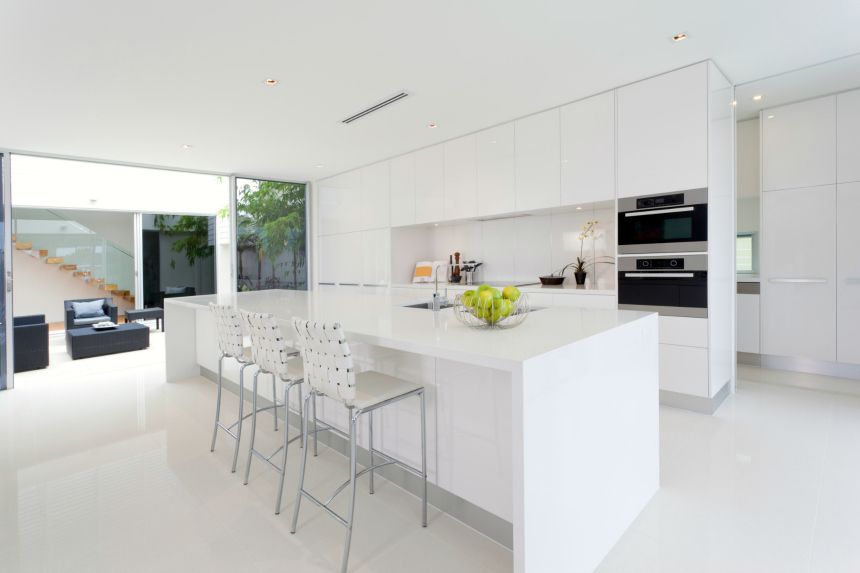 If you are a minimalist, the all-white ⬜ scheme is a good option. It can be a simple option but can make your kitchen to have a standout design that can impress your guests. If you have high standards for your kitchen renovation project, this design is the best solution. Meanwhile, you must be responsible enough to keep your kitchen clean and organized. Thus, an all-white scheme kitchen needs careful and regular maintenance to prolong its beautiful design.
Combine classic styles with elegant design trends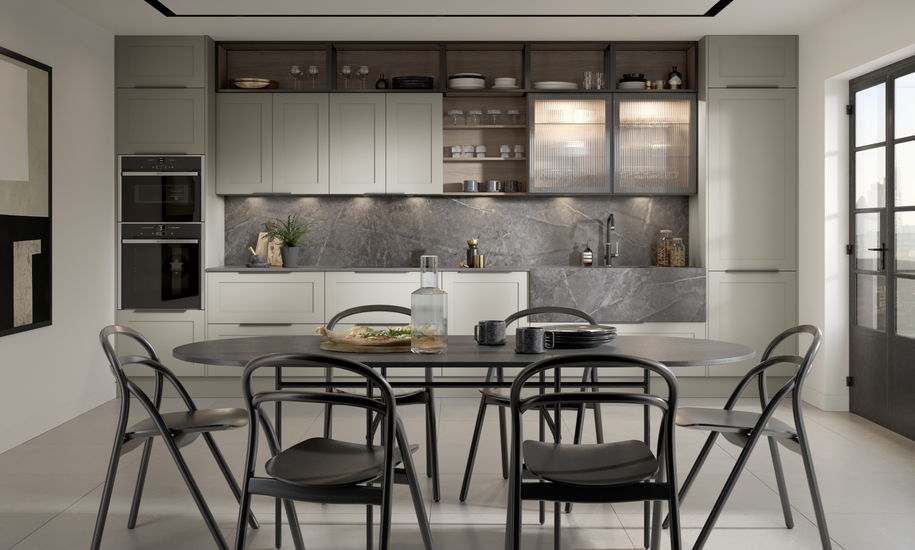 Are you looking for a contemporary design that can last for longer years? Then, combination of classic
styles with elegant design trends is for you. With this cabinetry style, you can have a stylish but relaxing interior scheme. In this design, you can opt for white metro tiles that can produce brass and contrast accents. This shaker style kitchen can be great to have a balanced interior.

On-trend blue gray pastels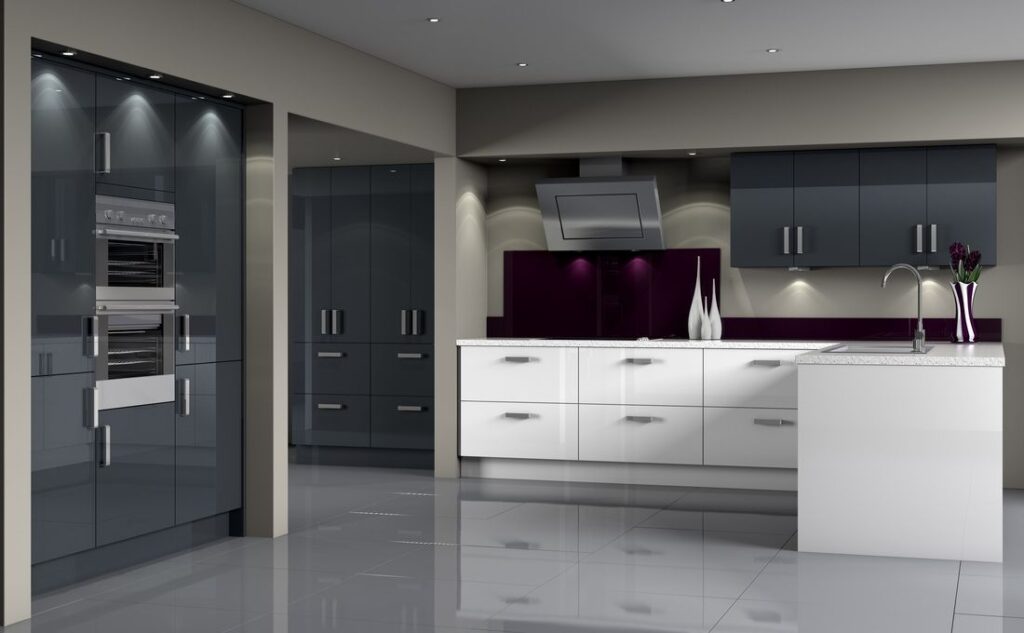 If you are not into the all-white scheme, you can try on-trend blue-gray 🔳 pastels. Gray tones are contemporary design that comes with timeless appeal. This kitchen idea can offer your kitchen with an excellent modern style. This can offer a warm, relaxing and homely feel to your kitchen.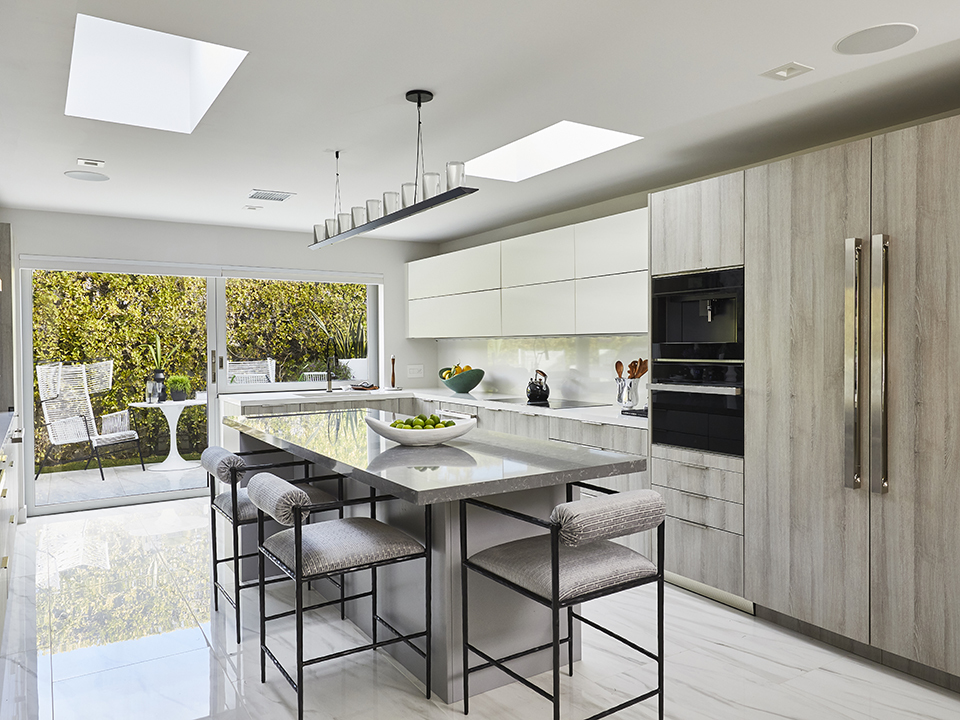 In today's modern generation, kitchen designs continue to evolve. Another kitchen design is maximizing natural light ☀️. It cannot be denied that light can make an area more spacious and brighter. With this, you can have a refreshing place where you can spend time with your loved ones. The natural light kitchen design can be perfectly paired with all-white schemes. 
Meanwhile, if your kitchen is near your garden, you can invest in a bifold, sliding window or door that can help to brighten up your entire kitchen. Aside from having a refreshing space, you can also have a contemporary kitchen style.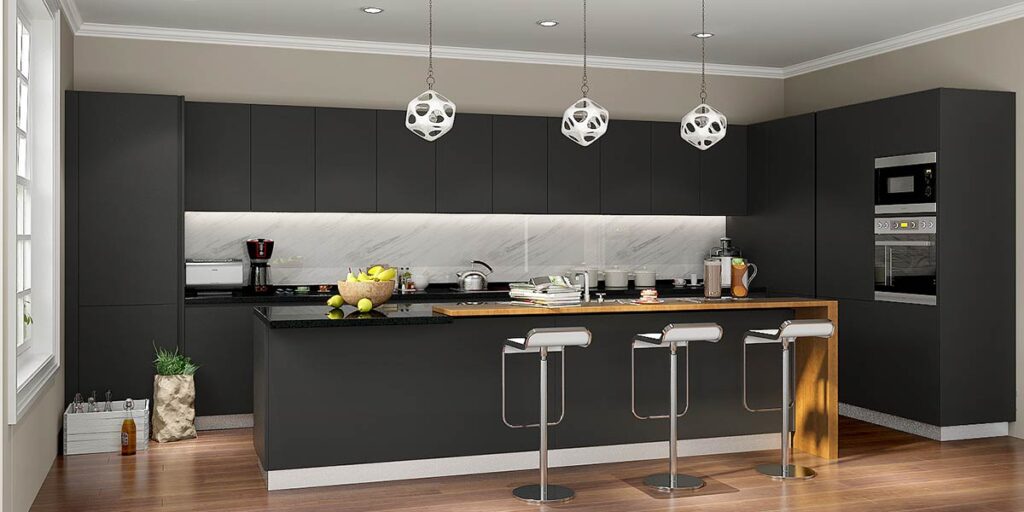 If you want a more innovative kitchen design, sleek matt cabinetry can be a good investment. With a sleek matt cabinetry, you can have a sophisticated and elegant kitchen. Additionally, it can produce a state-of-the-art kitchen space. This can make your kitchen as your personal sanctuary. You can complement this design with a statement mirrored splashback, which is a more creative alternative for traditional tiles.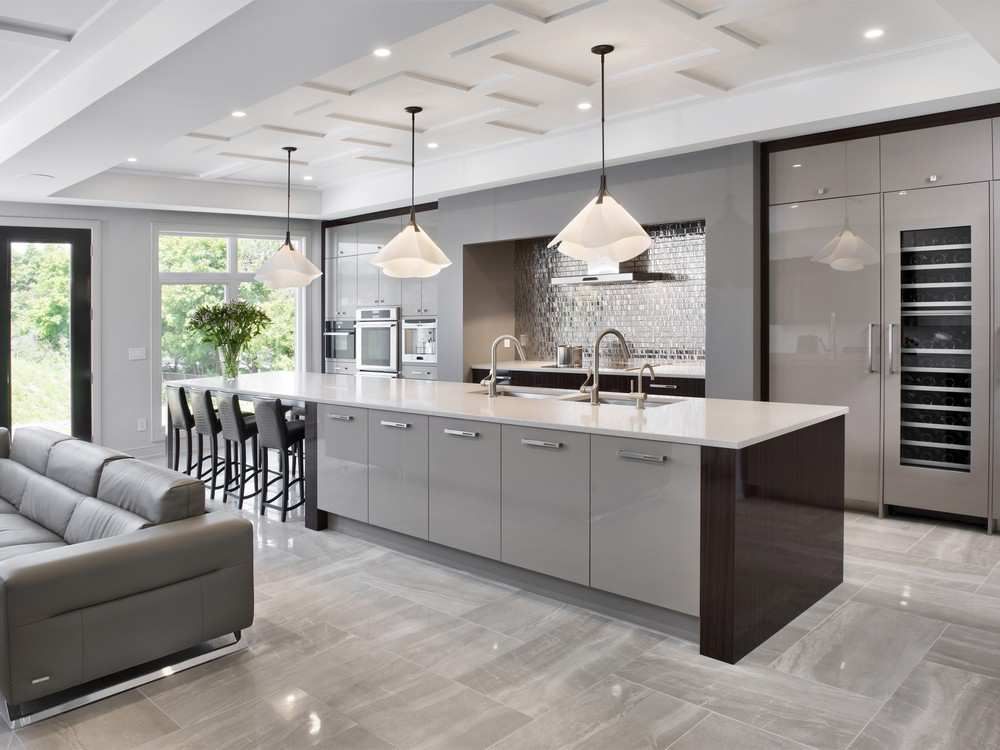 Having a contemporary kitchen design is not limited to your existing fitting and fixtures. You can also design it as a sociable space. Make your kitchen as one of the favorite places of your family. Aside from cooking 🍳, having a sociable space design can transform your kitchen into a lively and entertaining place. 
You can do this by adding stylish bar stools in your kitchen space. A sociable space kitchen design can be the best place to entertain your guests while you are cooking delicious food. 
Maximize the space of your small kitchen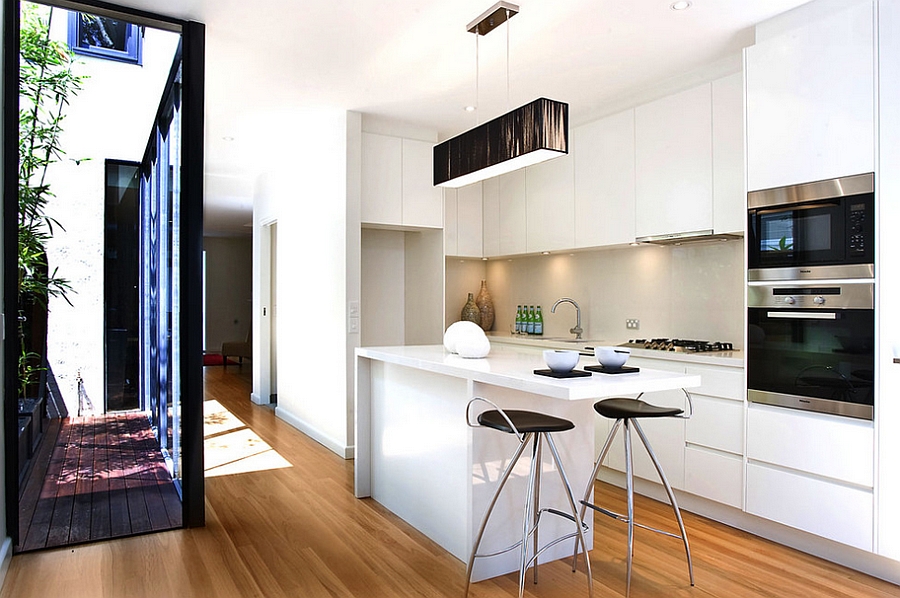 You may not know it, but contemporary design is one of the best ways to maximize a small space of your kitchen. Don't be discourage if you have a small kitchen. You can maximize the small space to have a stylish and refreshing kitchen. You can have a stylish concrete poured black ⬛ floor and cast-iron radiator that can complement it the best. 
Include natural materials in your kitchen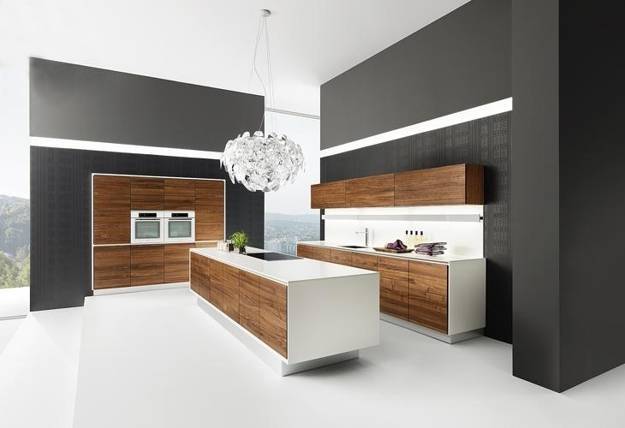 Wood 🌳 is one of the best materials to create a contemporary kitchen design. It is among the natural materials that can match with elegant poured concrete for a warm and refreshing ambiance. You can use red-toned or dark woods to keep a brighter, lighter, and elegantly looking kitchen. Aside from having an environment-friendly kitchen design, you can enhance the overall look of your space. 
Combination of industrial-inspired items into your scheme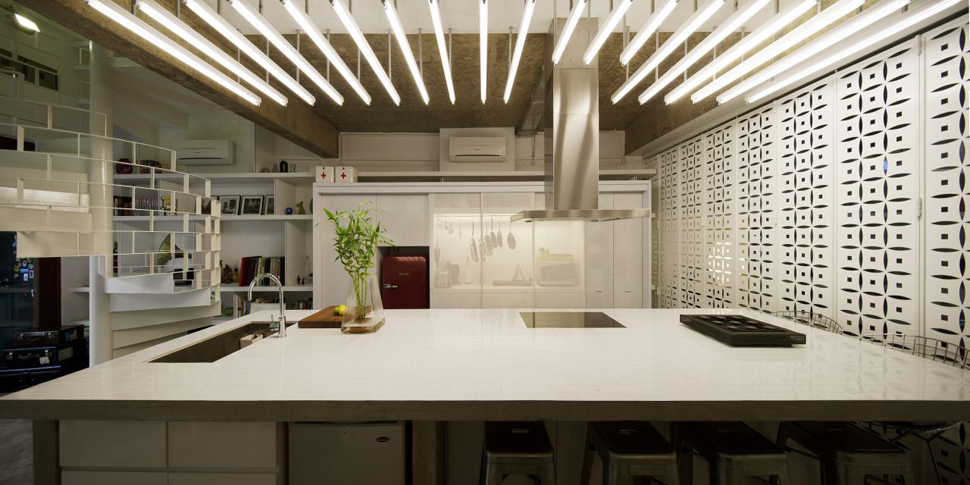 Industrial-inspired ⛓️ structures can enhance the contemporary look of your kitchen. You can also complement it with your scheme. You can opt for a concrete kitchen island and combine it with natural materials like splashback and solid wood floor. 
Mid-century modern design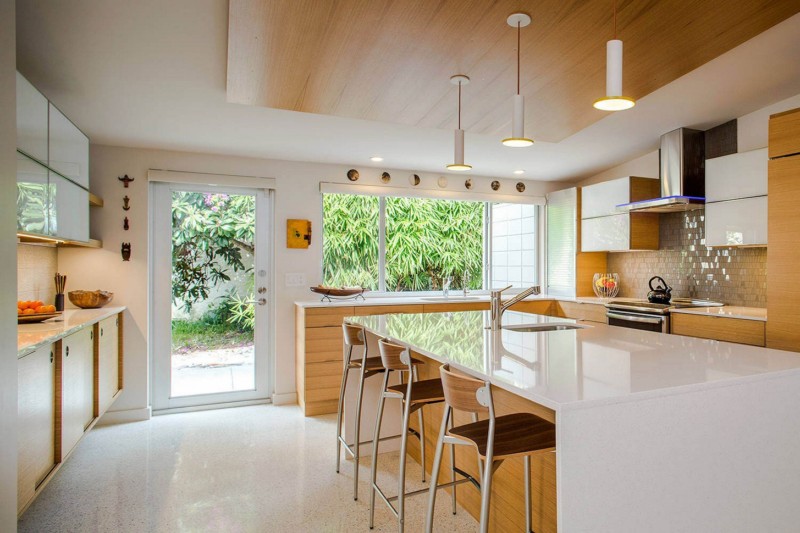 Mid-century modern design is also one of the top options in the world of contemporary designs. With the timelessness of mid-century modern design, your kitchen can have a design that will truly stand out. Furthermore, this design can be enhanced by adding modern appliances 🍽️. You can have a minimalist but sleek interior that can create a homely feeling. If you are tired, staying in your gorgeously designed kitchen can change your mood. 
These contemporary kitchen design ideas can help you to enhance the overall look of your kitchen and your entire home. No matter what the size of your kitchen is, you can transform your empty space into a lively and refreshing place. 
Naturally, everyone has his or her specific taste, standards, and requirements when it comes to the design of the kitchen. So, you must choose the best contemporary kitchen design that will match your budget
and personality. 
Do you want to renovate your kitchen and make it a comfortable place for you and your family? Then, you can select one of the contemporary design ideas mentioned above. The best about these designs is that you can have more customized options that can offer you the highest level of happiness and satisfaction for your kitchen renovation project. 
Aside from the design, you have also to select the best materials that can withstand the test of time. Please, keep in mind that designing your kitchen is not always about money. Thus, you can transform your kitchen into a beautiful place without spending much of your budget. By picking the stylish and quality fixtures and combining them into your scheme, your kitchen will become a great place in your home. It can be a sociable place that allows you to enjoy quality time with your family 
and friends.